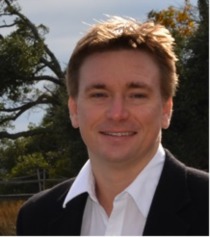 Introducing- Beach Town Brokers Team - "Your Partners in Prosperity"
Kenneth Fisher - Broker / REALTOR
Kenneth has been helping people buy and sell real estate since 2005 and has been close to the real estate industry since the late 90's working in theconstruction industry. He received a degree from Appalachian State University with concentrations in marketing and business management. Building upon his passion for real estate as a broker in his hometown, Kenneth constantly explores new ideas, technologies, and better ways to do serve clients. Kenneth and his family live in the Middle Sound community of Wilmington. He is an avid surfer, fisherman, outdoorsman, sports fan, and handyman. Kenneth is a licensed captain by the US Coast Guard. He enjoys living the coastal lifestyle and considers himself fortunate to live in an area that affords such an opportunity. Kenneth practices both residential and commercial real estate and would be honored to assist you with your next transaction.
Testimonials
I have had an angency relationship with Kenneth on the sale of several properties. His general knowledge and response to my interests has always been good, superior to experiences with other REALTORS.
Neale B.
We've used Ken on purchases and sales of several properties. I recommend him at every opportunity. He has good local knowledge, is competent in pricing, and had good overall skills. We'll certainly use him again for future real estate needs.
D Spears
We were happy with our experience, they were responsive to our needs and our search for a home was thorough.
Geoff and Angela
I've worked with Kenneth of several projects and believe him to be an honest, hardworking agent. I have a busy schedule and Kenneth always adjusts his time to accommodate my needs. Kenneth's knowledge of the area was extremely helpful. his experience in Wilmington and his knowledge of the marketplace gave me confidence in my decisions. Kenneth was always very professional and I will definitely use his services again.
Joe F.
Kenneth went above and beyond to help me. He puts his clients needs first and I would not hesitate to work with him again in the future. I would recommend him to anyone.
L. Jones
More Testimonials